'Management consulting provides consultation to help businesses by providing expertise to solve organisational problems and achieve growth. Management consulting is conducted by management consultants who are experts in their field and have the requisite knowledge and skills to deal with business issues.'

Michael Vincent – Strategic Goal Management Consulting
How Management Consulting Helps Businesses
Shrewd business leaders will utilise management consulting services for business change or transformation, often called change management, because the proactive use of consultancy services reduces risk. Furthermore, it increases the likelihood of successful change initiatives because there is less of an impact on the business-as-usual activities when a management consultant is used rather than internal leadership or management.
The Management Consultant can Provide Specialist Advice
Consulting services work particularly well for businesses that require specialist skills and knowledge that they do not have. Management consulting is effective because experienced consultants better understand the contextual application of business processes and strategies. Their day job is to achieve business improvement, effectively finding the root causes of company dysfunction and recommending the best action. 
Company politics is not a problem for external consultants because they are not concerned with vying for a promotion or a bigger budget. They aim to improve the client's business by helping them to achieve strategic goals.
Why do Businesses use Management Consultants?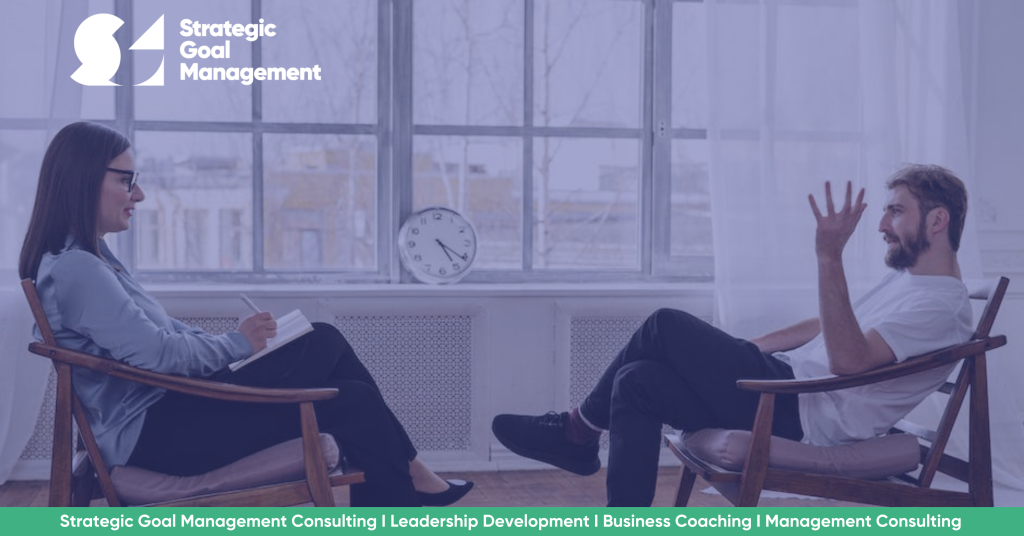 Businesses use management consultancy services to solve problems where they lack skills or knowledge. Sometimes, they hire a management consultant for a business turnaround when their business is in a downturn or is under a significant financial strain.
Another benefit of using a management consultant is that they can give business owners honest and impartial advice. The information will be based on knowledge acquired from how other businesses have solved similar problems.
Hiring a management consultant is cost-effective because the business gets all the best practice knowledge and experience without increasing the company's long-term overhead costs. Consulting for businesses is like outsourcing HR or accounting services; we are used as required for our expertise and strategic business knowledge.
Types of Management Consultants Available
There are many different types of management consulting services available. The most common type focuses on strategy and organisational design, helping companies make decisions and plans to improve their operations, processes and financial position. Other types of consulting may include human resources, finance, technology, operations, digital marketing, and sales.

Common Issues and Challenges for Management Consultants
Management consultants often need help with many of the same challenges, such as a lack of information, client communication issues, difficulty managing expectations, and pressure to deliver results. Additionally, they may need more support from stakeholders willing to accept change or adapt to new processes. Organisations need to have trust in the consultant's knowledge and experience for them to be successful.
Each solution is tailored to the client organisation's particular needs, providing help in areas where they may need more opportunities. Management consultants also assist in problem-solving and navigating complex organisational tasks, such as mergers and acquisitions. Companies rely on these consultants for their expertise and advice, allowing them to make sound decisions confidently.
The Business Benefits of Using a Management Consultant
Those of you who have been there or are currently the senior leader of an organisation know it is lonely at the top. An external consultant can become a trusted, impartial advisor, business coach or mentor. There are many benefits organisations can gain from utilising management consultancy services, and this section will highlight some of them.
Honest and impartial advice to business owners and leaders with no agenda.
The ability to get quick wins that can build momentum.
Create value by accelerating business growth.
To help implement best business practices, tried and tested processes and strategies that work to achieve business goals.
Business Coaching and mentoring can also be carried out through the life of projects or change initiatives.
They are experts at finding business process inefficiencies and establishing the root causes.
Provide acutely focused expertise to plug organisational skill gaps.
Help businesses beat their competitors with strategically focused planning.
Can signpost to other consulting experts that have niche business knowledge.
Management Consulting Services
Strategic Goal Management supports business owners with best practices and tailored problem-solving approaches. With a proven track record of achieving business excellence, we accelerate growth, deliver positive change, and develop leaders through coaching and mentoring. Key to our process is setting, tracking, and executing strategic business goals. 
We offer a free 1-hour consultation to understand your organisation's context, including the current goals, issues, and challenges. 
We provide a tailored proposal with critical deliverables, timeframes, and several affordable cost options for large and small businesses and sole traders. For help with your business, contact us.